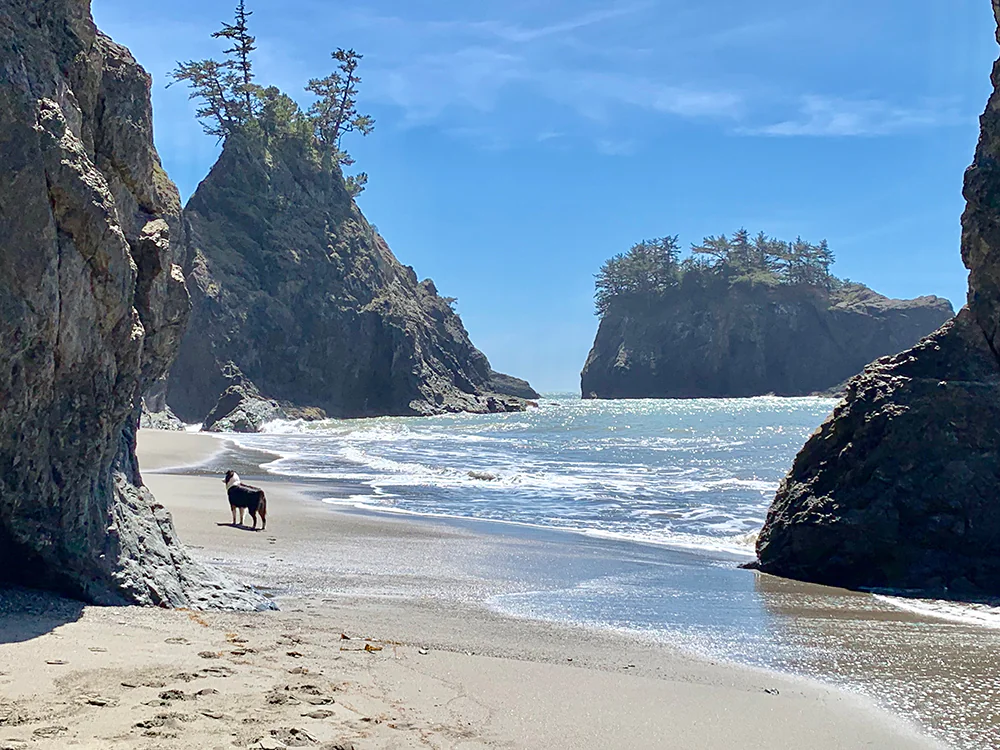 Homes For Sale in Brookings Oregon
Buyers looking for an ideal home in Brookings can choose from a wealth of stunning options. Available properties include comfortable 2-bedroom bungalows, cottage-style homes in secluded locations, and sprawling 4+ bedroom oceanfront homes/estates surrounded by panoramic views of the majestic Pacific Ocean or the serenity of a lush countryside setting. Properties in Brookings come in a variety of elegant architectural styles, some of which include traditional, ranch, contemporary, and craftsman. Most of the homes you'll find seamlessly combine privacy and relaxation, and are equipped with top-notch features such as spacious lawns and yards, elegant interiors, tile and hardwood floors, modern kitchens with stainless steel appliances, bathrooms with high-end fixtures, and large bedrooms with relaxing views. For buyers dreaming of building their very own custom home, there are plenty of vacant lots available in Brookings, with sizes that range from around one acre to ten acres and larger.
Lifestyle, shops and restaurants, and things to do in Brookings
Nature enthusiasts can visit a great selection of stunning outdoor destinations in Brookings, such as Thunder Rock Cove, Harris Beach State Park, and Azalea Park.
Foodies can choose from an excellent variety of restaurants and bistros which offer an enticing mix of great-tasting cuisine. Whether you're into Italian food, seafood, Asian fusion, or classic American comfort food, you'll have no trouble finding your next favorite restaurant. Some must-try restaurants include Pacific Sushi, Oxenfre' Public House, Black Trumpet Bistro, Art Alley Grill, Sebastians, Superfly, Art Alley Grill, Sportshaven Marina Bar & Grill and Matties Pancake, Café Kitanishi, O'Hallorans Steak and Seafood to name a few of the local favorites.
Looking for some retail therapy? There's no shortage of locally owned shops and boutiques to keep you occupied around Brookings, all of which offer a nice assortment of merchandise including gift items, apparel, home décor, and many more. Shopaholics can also drop by the Brookings Harbor Shopping Center, which features a nice selection of shops and restaurants.
Thrill seekers can take their pick: a quick 30-minute ride up to Gold Beach to enjoy an unforgettable coastal kayak fishing trip along the coast of Southern Oregon, or a Jerry's Rogue Jet Boat excursion up the Rogue River, or Horseback riding from coast to country. Some of the longest surviving ocean fish like the lingcod and the rockfish reside in these waters, and views are incredibly picturesque, as the waters are edged by forested sea stacks, secluded beaches, and magnificent coastal caves.

Sorry we are experiencing system issues. Please try again.

Located in Curry County, Oregon, Brookings is a coastal city that's currently home to more than 14,000+ in surrounding residents. Also known as "Oregon's Banana Belt," the community is known for having the mildest weather in the state, along with fresh ocean breezes, a laid-back family-friendly environment, and incredibly scenic views. If you love the outdoors, then you'll definitely fit right in – Brookings boasts a wide range of outdoor activities, including world-class fishing, golf, kayaking, hiking, whale watching, beachcombing, biking, and so much more. In addition to unforgettable outdoor activities, residents also enjoy fun citywide events, a great selection of shops and restaurants, and a few historical attractions. It's easy to see why many Brookings tourists stay on to become full-time residents – once you get a sampling of what the place has to offer, it's pretty hard to imagine yourself living anywhere else.