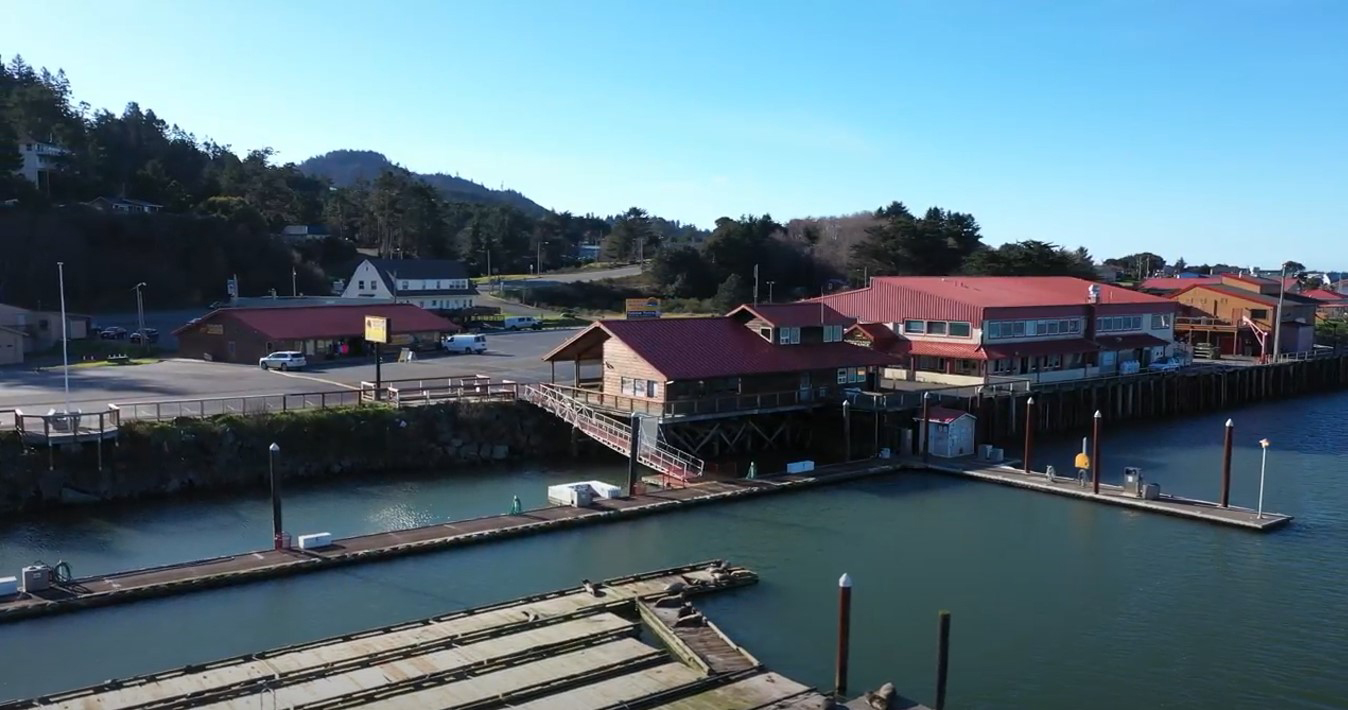 Gold Beach-Oregon Coast Real Estate
There's a terrific selection of stylish, well-built homes waiting for prospective buyers in Gold Beach. Some of the options include cozy 1 to 2-bedroom condos, spacious townhomes with top-notch features, ranch-style homes in oversized lots, and magnificent estates boasting endless ocean views. Those who love spending time outdoors are in for a treat, as many of the properties are equipped with outdoor features that take full advantage of the beautiful surroundings and mild coastal Oregon weather. You'll find many homes equipped with features such as spacious sundecks, lofts with walls of ocean view windows, lovely covered patios perfect for entertaining guests, and private access to forested trails or the beach. In addition to having wonderful outdoor features, most of the properties you can find in Gold Beach have well-designed interiors as well, with first-class features that include modern kitchens, elegant living and dining rooms, kitchens with state-of-the-art stainless steel appliances, and plenty of storage potential.
Lifestyle, shops and restaurants, and things to do in Gold Beach
Beachcombing is one of the best activities to enjoy in Gold Beach, as the sand is filled with all sorts of treasures – petrified wood, agates, jade, jasper, and more. The tide pools meanwhile, feature treasures of a different kind – beachcombers can discover a plethora of sea creatures such as sea urchins, starfish, sea anemones, squid, and sometimes baby octopi.
Looking for a delicious seafood meal? You're in luck, as there's a top-notch selection of seafood restaurants around Gold Beach. A few places worth visiting include Chowder House, Spinner's Seafood, Steak & Chophouse, and Port Hole Café.
Gold Beach may not have any large shopping malls, but shoppers still get to indulge in a fun shopping experience. You'll get to enjoy small-town shopping at its finest, as many of the locally owned shops are stocked with unique treasures. Find rare books, vintage décor, unique artwork, handcrafted gift items, and other interesting discoveries!
Hiking in the Gold Coast is a relaxing experience – you don't necessarily need heavy-duty boots or expensive equipment to see incredible views. In fact, many of the top trails in the area are short enough for trekkers to even accommodate activities like fishing or kayaking after the hike. If you're looking for the most scenic trails try the Francis Shrader Old Growth Trail or the famous Myrtle Tree Trail, which is home to the largest existing Myrtle tree in Oregon.

Sorry we are experiencing system issues. Please try again.

Gold Beach is a city located along the scenic Southern Oregon Coast, about 40 miles from the California border. The city encompasses an area that's roughly 2.8 square miles, and is currently home to approximately 2,000 permanent residents. Originally called "Ellensburg" during the mid-1800s, it was later on given the name Gold Beach after the beach sands close to the mouth of Rogue River, where placer mines were able to extract plenty of gold. The town eventually became the official county seat of Curry County in 1858. Today, Gold Beach is popular for both outdoor lovers looking for adventures and anyone looking for a relaxing and picturesque paradise to call home. With its sprawling forest landscapes and close proximity to both the Pacific Ocean and the Rogue River, Gold Beach is certainly one of the most breathtaking areas in all of Oregon, if not the entire country.